Sagàs Barcelona, bocadillos que chorrean sabor
Por: Arantxa Ruano |
31 de oct. de 2014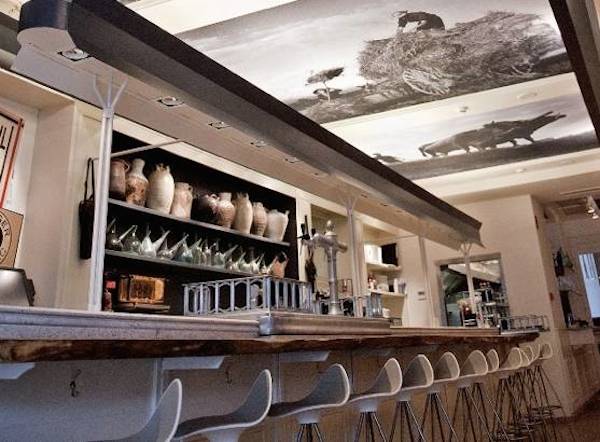 No me canso de disfrutar del barrio del Born en Barcelona. Considero que sus encantadoras calles tienen una perfecta combinación entre oferta cultural, comercial y gastronómica. Mi tarde ideal comienza callejeando por los alrededores de Santa Maria del Mar, sigue reponiendo fuerzas con un buen croissant de la pastelería Hofmann y, tras un poco de shopping, acaba en alguno de los restaurantes que ofrece este precioso e histórico barrio.
El Sagàs, en uno de los laterales de Pla de Palau, es uno de mis sitios favoritos para llenar de alegría mi estómago. Comer aquíes sinónimo de gozo bocadillero. La barra de este restaurante se llena cada día de embutidos artesanos, carnes asadas, quesos y verduras, fruto de las instalaciones ganaderas y del propio huerto de la familia Rovira, copropietarios del local. De la tierra a la mesa, esa es su filosofía.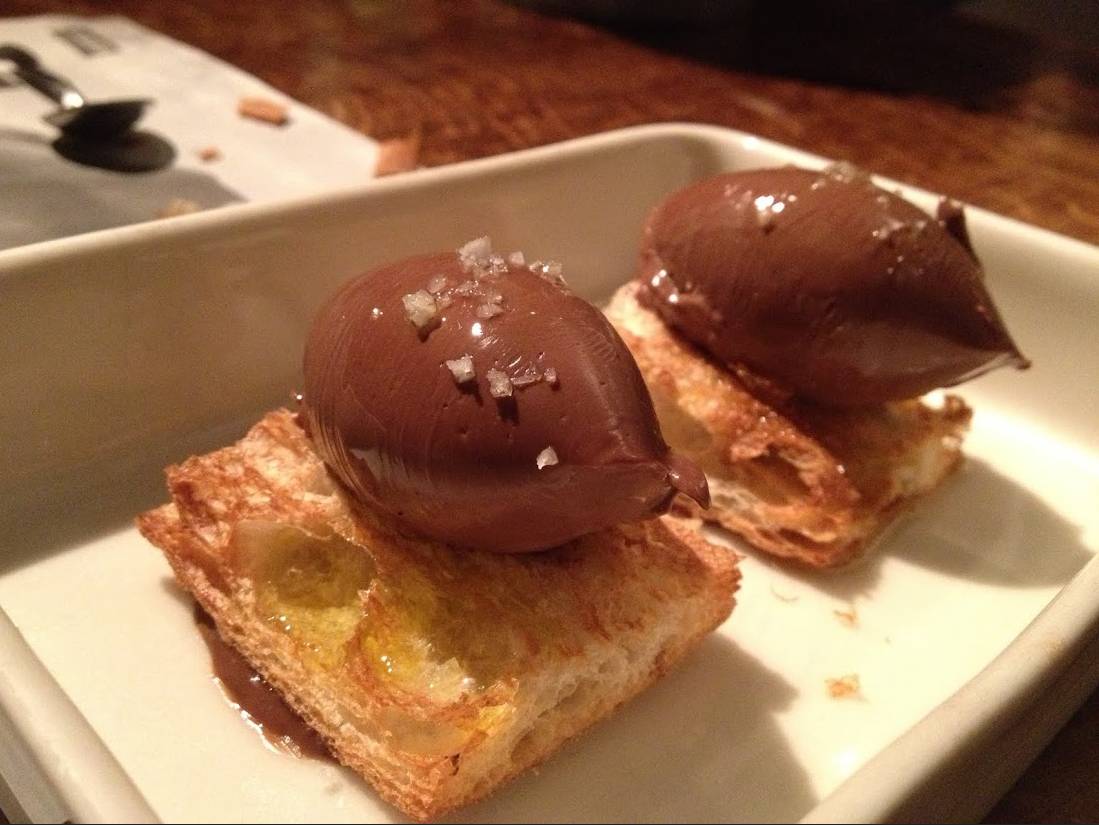 No esperéis encontrar un restaurante típico. En Sagàs tienen pocas mesas pero síuna larga barra donde el servicio, muy ágil y atento, os ofrecerála carta de suculencias mientras degustáis un detalle de la casa, en forma de aceitunas verdes carnosas y deliciosas. La cosa se "complica"cuando uno comienza a leer sus propuestas bocadilleras que se dividen en dos categorías: Origens, con bocados más tradicionales y raíces catalanas, y Món, con hamburguesas, enrollados, bruschettas y otras típicas creaciones internacionales elaboradas con pan. Para compartir, algunas ensaladas y patatas cortadas bien grandes y presentadas con piel.
Y, ¿quétienen de especial estos bocadillos? Pues que chorrean sabor por todos sus costados. Mi favorito, el de porchetta, chorrea literalmente porque su relleno de carne se hace con el jugo resultado del asado del cerdo. Hay que agarrarse bien a la servilleta pero es extremadamente gustoso. Para el que decida amplificar esta gustosidad, una original bandeja con salsas llegarájunto al bocadillo escogido: ketchup Wilkin and Sons, salsa barbacoa con Jack Daniel's, mostaza inglesa,.. Parte de "culpa"de su éxito también la tiene el pan, que se adapta y varía en función del relleno que escojamos: la chistorra va con mollete, la panceta con chapata, el asado con pan de coca, la butifarra con baguette…
Para finalizar, y si queréis darle un gran regalo dulce a vuestro estómago, no salgáis de Sagàs sin probar su postre de chocolate, aceite y sal. Auténtica lujuria. Todas las veces que he visitado este restaurante, he acabado con este postre en la mesa.
Y después, a pasear de nuevo por el Born…
Sagàs, Pagesos, Cuiners and Co.
Pla de Palau, 13
Tel: 933102434
Precio medio: 18 euros
Por: Curry Curry Que Te Pillo
Fanática del comer, mi principal afición es descubrir restaurantes en busca de nuevas experiencias culinarias. Mi vida gira alrededor de la mesa: cocino para comer, salgo para comer, trabajo para comer, leo para comer mejor y practico deporte para comer más. Mi panza y yo tenemos la suerte de habernos deleitado con más de 400 restaurantes alrededor del mundo, experiencias que he compartido en mi blog gastronómico. (www.currycurryquetepillo.com).