Las mejores tiendas vintage de Zaragoza
Por: Leticia Arroyo |
17 de sep. de 2014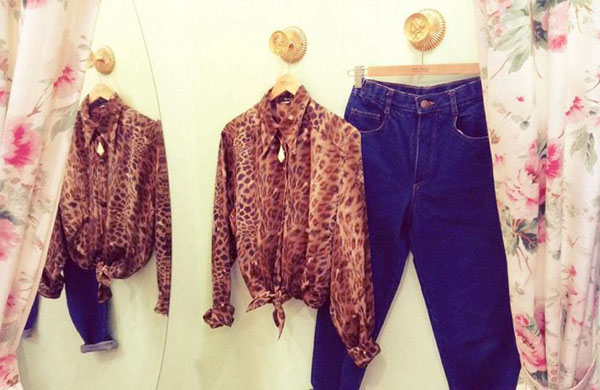 Sin duda la moda es cíclica. Como el karma, en la moda todo lo que va, vuelve. Por eso, tanto en los medios online, como en las tiendas a pie de calle, el movimiento "reciclying" de ropa es tendencia.

Con miles de blogs en los que se dan ideas para reaprovechar la ropa mediante DIY (las siglas de "Do it Yourself" o en español "hazlo tú mismo") el mercado de prendas "vintage" se hace un hueco en ciudades como Zaragoza.
Con un público amplio, pero a su vez exigente y con un estilo particular que busca calidad impecable de la ropa y además buen precio, este tipo de comercios se extienden cada día más, y por eso, aquí os queremos mostrar las mejores tiendas vintage de la ciudad de Zaragoza. ¡Comenzamos!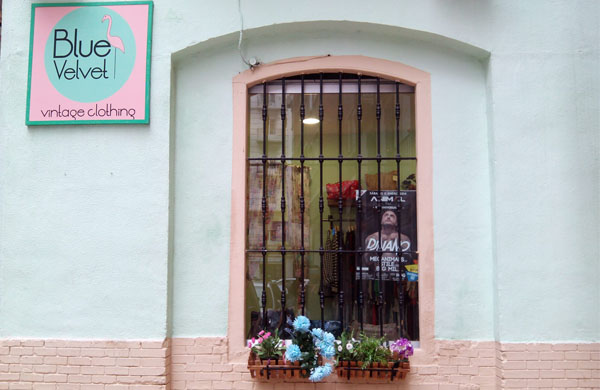 Blue Velvet
En Blue Velvet podemos encontrar jerseys y chaquetas de punto, colgantes, sombreros y calzado con un estilo muy concreto. También customizan sus propias prendas haciendo verdaderas obras de arte.

Blue Velvet, Calle La Cadena 8

Sommes Demodè
Lo que nació con un blog del mismo nombre (os lo recomiendo, porque os enganchará su frescura en un mundo saturado de ego-bloggers similares) se ha convertido en un proyecto de Julia y Josué, los propietarios de una tienda especial. En ella combinan las nuevas tendencias con un rincón vintage para darle el toque retro a la colección de prendas.
Sommes Demodè, Plaza San Pedro Nolasco, 2.
Zsa Zsa Zsú
Estas chicas fueron de las primeras de la ciudad en traernos auténticos tesoros en forma de vestidos vintage. En su tienda de la Calle Ponzano 6 realizan talleres "I love vintage" en los que detallan la historia, circunstancias, tendencias y diseñadores principales de cada década. Como ellas dicen, "es un espacio diferente, un lugar especial repleto de prendas exclusivas y de calidad, primeras firmas de estreno y reestreno, piezas únicas y artículos rescatados del pasado para ti."
Zsa Zsa Zsù, Calle Ponzano 6, 50004 Zaragoza · Teléfono 976 91 11 91

Pauladuran House of Beauty
¿Una tienda? ¿Una peluquería? ¿Un salón de belleza? ¡Todo a la vez! En la calle San Lorenzo 3 ,un nuevo concepto de espacio te sorprende nada más cruzar la puerta. Con una selección de vestidos vintage de todas las épocas, un servicio de peluquería impecable, destaca la amabilidad de su dueña Paula y sus complementos sesenteros ideales.
Pauladuran House of Beauty, C/ San Lorenzo, 3 Saragozza +34 876 03 23 45
Tesoros de otras épocas por descubrir en estos lugares mágicos que son las tiendas de segunda mano.
Sin duda el pasado está de moda ¿volvemos a él?
Por: Leticia Arroyo
29 años recorriendo Zaragoza comienzan a ser bastantes para poder compartir con el mundo sus secretos. Soy una maña presumida e inquieta, siempre con ganas de comerme el mundo (si es de chocolate, mejor).