Las Mejores Pedicuras en Barcelona
Por: Sara Jimenez Garcia |
23 de jul. de 2014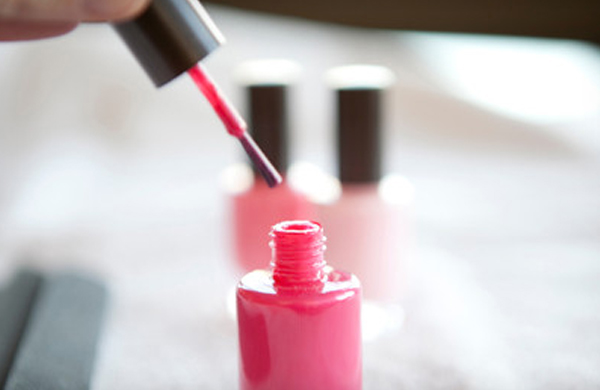 Cuando llega el buen tiempo a todas nos entran las prisas por encontrar un salón en el que realicen las mejores pedicuras de Barcelona. Aunque en realidad deberíamos llevar los pies cuidados durante todo el año, siempre es en verano cuando precisamos más de este servicio para poder lucir unos pies perfectos con sandalias.
La verdad es que, a pesar de la amplia oferta de salones que hacen manicuras y pedicuras, hay que buscar aquellos que ofrezcan un servicio de calidad. Suelen ser salones, spas y centros de belleza especializados que ofrecen, a parte de un magnífico trato, una experiencia inolvidable.
Los precios pueden variar en función del tratamiento que escojamos pero en los dos centros que os voy a recomendar vale la pena pagarlo.
The Pink Peony , uno de los salones especializados en manicuras y pedicuras más famosos de Barcelona. Su localización en un piso en el mismo Paseo de Gracia lo hace único y su forma de trabajar se inspira en el estilo Neoyorkino.
En The Pink Peony hay que pedir la pedicura completa bio. Es una pedicura que os encantará a todas aquellas que disfrutáis con los tratamientos naturales. Este servicio incluye un baño de pies con jabón de salvia de Dr. Hauschka, dar forma y limar las uñas, tratamiento de la cutícula, eliminación de las durezas, exfoliación, masaje en pantorrillas y pies, relax con toalla caliente, depilación del bello con hilo (técnica threading), spray refrescante de peppermint y aceite de árbol de té, y esmaltado. Como veis es muy completo y lo disfrutaréis durante 60 minutos.
En Barcelona hay dos centros, mi preferido es el que se encuentra en Passeig de Gràcia 100, Principal. Y otro en C/ Perill 21-23, bajos 2ª.
Otro de los lugares de Barcelona más especiales para hacerse la pedicura es el Bliss Spa . Bliss se fundó en New York en 1996, aquí en España podemos encontrarlo junto al Hotel W de Barcelona (con unas vistas inigualables por cierto). La dirección exacta es: Plaça de la Rosa del Vents, 1
En Bliss spa os recomiendo pedir la pedicura"Double Choc", un tratamiento que incluye un baño de chocolate con leche caliente, una exfoliación a base de sales de cacao y una taza de cremoso chocolate para saborear mientras te miman. Además todos los tratamientos de Bliss spa van combinados con música de fondo "rhythm and blues" y su legendario bufet de "brownies", ¿se os ocurre un plan mejor que este?.
[Nota del Editor: Si buscas más inspiración en Barcelona visita nuestra sección de Moda y Belleza, y si quieres descubrir ofertas en pedicuras las encontrarás aquí]
Por: Sara Jimenez Garcia
Mi nombre es Sara, tengo 23 años y soy publictaria. Me apasiona el mundo de las tendencias y de la comunicación pero si algo me define es mi pasión por Barcelona. Me encanta descubrir lugares nuevos, visitar locales con encanto y recorrerme sus calles para llegar hasta los rincones más mágicos. Mi propósito es conocer y compartir los secretos de esta ciudad con todos vosotros para que podáis disfrutarla al máximo.