Ruta de belleza en el Barrio de Salamanca, Madrid
Por: Tamara Izquierdo |
14 de oct. de 2014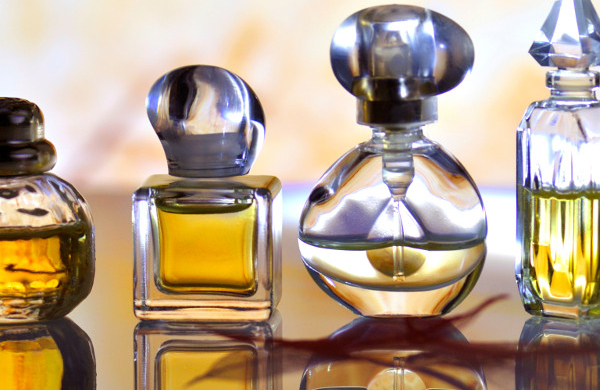 Te sugerimos una beauty ruta de tiendas imprescindibles en el Barrio de Salamanca
En Madrid hay muchas zonas donde se pueden trazar rutas que hagan las delicias de las amantes del maquillaje, la cosmética y los perfumes. El Barrio de Salamanca, además de ser una de las apuestas más fuertes en moda y joyería, también alberga tiendas exclusivas de productos cosméticos.
Esta es nuestra selección para una tarde de compras beauty en la ciudad:
Perfumería Nadia
Tienda exclusiva de marcas nicho, desde 1953 esta perfumería especializada ofrece las mejores marcas y se ha convertido en un clásico en el Barrio de Salamanca. Cuenta con una extensa selección de marcas de tratamiento como Perricone, Eve Lom, Bioeffect, Valmont, M2 Beauté, Zelens, Sepai... Maquillaje como Kevyn Aucoin, By Terry o Tom Ford Beauty, y perfumes nicho como los de Amouage, Lubin, The Different Company o Serge Lutens. Imprescindible la visita para las beauty victims más exigentes.
Perfumería Nadia, C/ Velazquez, 46, Madrid
Isolee
Una moderna propuesta que engloba una exclusiva oferta de delicatessen, moda, belleza... En su sección de belleza podemos encontrar marcas como Acqua di Parma, Rodial, Philip B, Annick Goutal, Oskia, The Lab Room... productos de lujo en un local con una amplia gama de artículos que no se encuentran tan fácilmente en las tiendas multimarca de cosmética. Muy recomendable de visitar y descubrir las novedades de sus marcas.
Isolee, C/ Claudio Coello, 55, Madrid
Jo Malone
La prestigiosa y archiconocida perfumista inglesa Jo Malone cuenta con una preciosa boutique en el Barrio de Salamanca donde las enamoradas de la firma pueden acudir a maravillarse con sus creaciones. Sus fragancias son ya un objeto casi de culto que pueden utilizarse en solitario o combinadas logrando un aroma personalizado para cada mujer, trasformando perfumes de día en notas nocturnas o adaptando el aroma al estado de ánimo. También cuenta con líneas corporales, baño y hogar. Un universo tentador que tiene un estilo propio y que cuenta con una legión de fans incondicionales.
Joe Malone, C/ Lagasca, 32, Madrid

Boutique Benefit
La marca estadounidense Benefit, muy conocida por las más jovencitas, cuenta desde hace poco tiempo con una preciosa boutique en el Barrio de Salamanca. Una estética desenfadada y pin up, que es el sello de la firma americana, inunda la tienda dándole un aire fresco y muy juvenil, estilo retro, coqueto y de lo más desenfadado. Es posible celebrar cumpleaños, despedidas de soltera o beauty partys con las amigas, con divertidas sesiones de maquillaje, diseño de cejas...
Benefit, C/ Ayala, 19, Madrid

Por: Tamara Izquierdo
Soy Tamara, Madrileña de pura cepa con base en el Madrid más histórico y enamorada de mi ciudad y de sus contrastes. Blogger curiosa con años de experiencia en comunicación, que disfruta descubriendo rincones y lugares insólitos, templos de bienestar y todas las novedades de la capital.